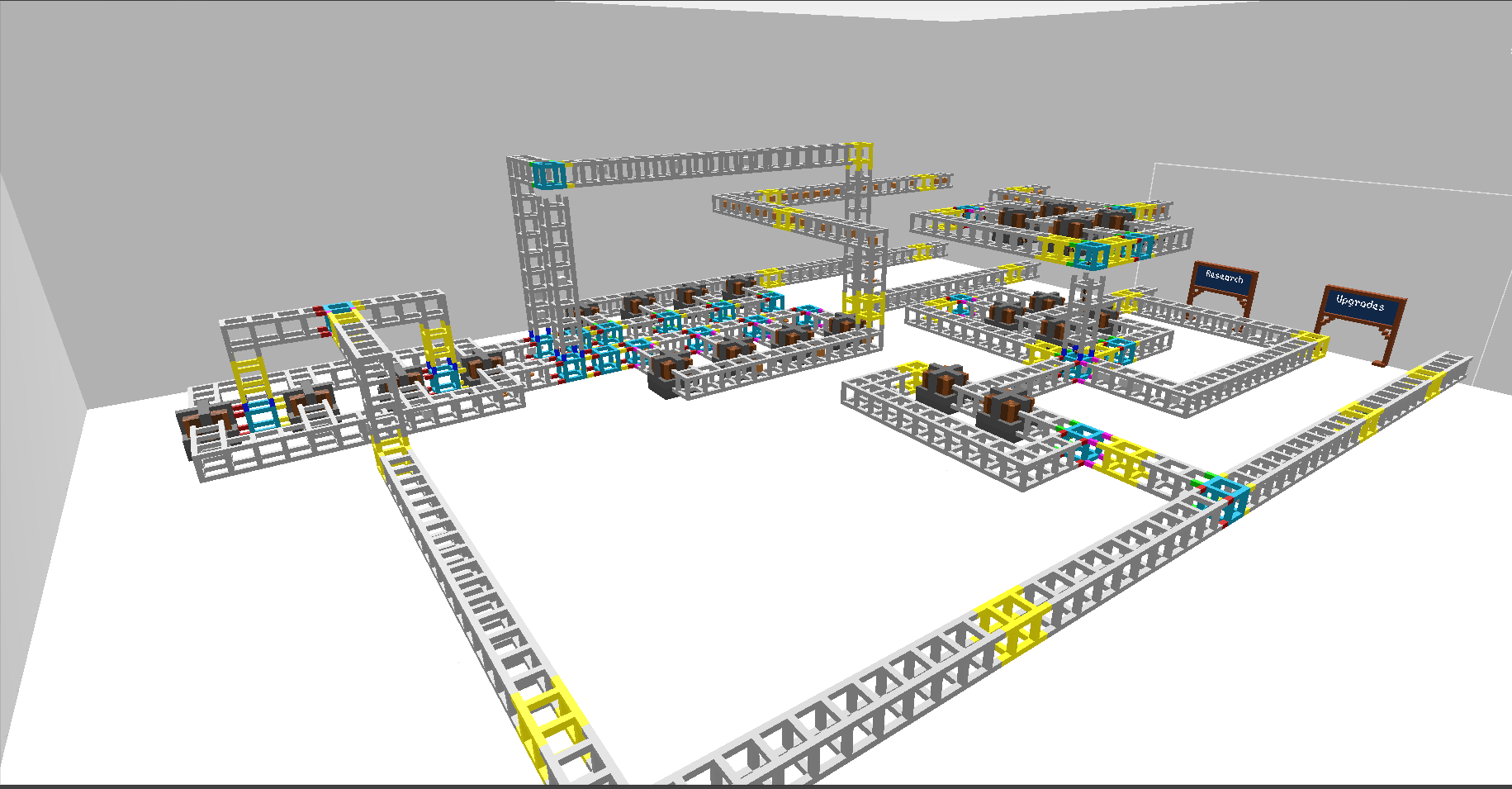 Block Factory
Block Factory is a sandbox factory builder where you are tasked to build an efficient factory to sell and earn as much money as you can. You will have a base set of blocks such as auto crafter and pipes to create something to sell, then later on you will be able to research and use better and more efficient blocks and create better and more complicated items to sell to reach the markets demands. Block Factory is aimed towards the PC market to be used with keyboard and mouse but later on controller support could be added in.
Gameplay Video on Youtube
If you need any help, feel free to join our discord or make a discussion down below.


Facebook Page:
Twitter Page:
https://twitter.com/HiddenDetail_
Discord:
Download
Click download now to get access to the following files:
Block Factory 1.5.zip
49 MB