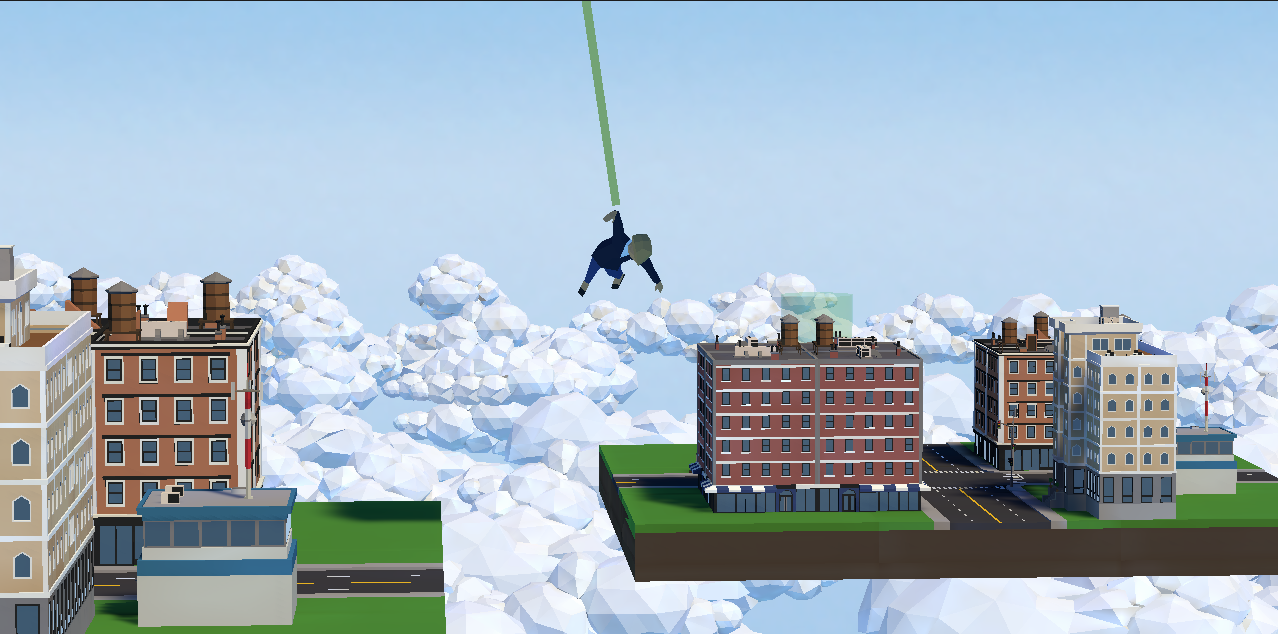 Grapple Game
A downloadable game for Windows
Grapple Game
The goal of Grapple Game is to grapple to work as quickly as possible. This game was made in just under two weeks for the Into Games Industry Brief.

Controls
Left Mouse Button - Grappling
R - Reset
Enter - Continue from Intro

Assets Used
Source Code Available
The source code is available on Gitlab here. It is not open source, just source available. The repository contains paid assets that I do not have the license to distribute for free. It is meant to be something you can read through and see how I made different mechanics but not make changes.

Into Games Industry Brief #1 - Coding Challenge
This game was submitted for the first Into Games Industry Brief. The theme was Swing Into Action, as it was a coding challenge we are only judged on how the swinging feels, code quality and overall polish.

Install instructions
Extract the zip into a new folder.
Run Grapple Game.exe to launch the game